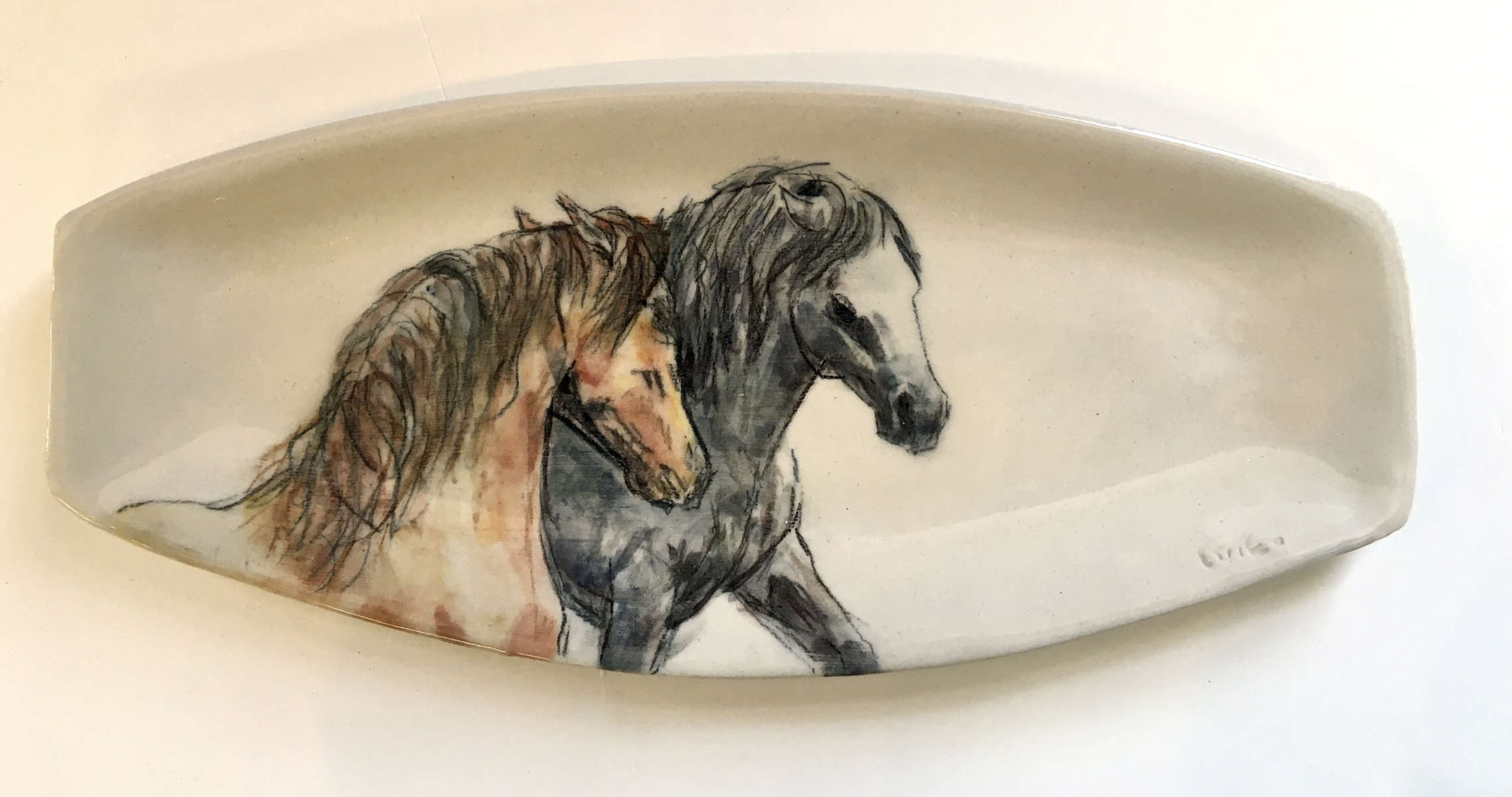 Horse Friends Platter
13" x 6", $70.00 CAD
If you or someone you know loves horses shop our collection to discover finely-crafted, high-quality equestrian porcelain by Kate Esplen .
Two Horses Talking makes a perfect dish for tidbits. 13" x 6", 3" at the ends and under 1" high. Hand painted and food safe, gently oven proof. Signed by the artist, one-of-a-kind.
Hand formed and painted dish is a signed one of a kind piece of practical ceramic art.
If you would like more information about this piece or to purchase it please email me at kateesplen@gmail.com