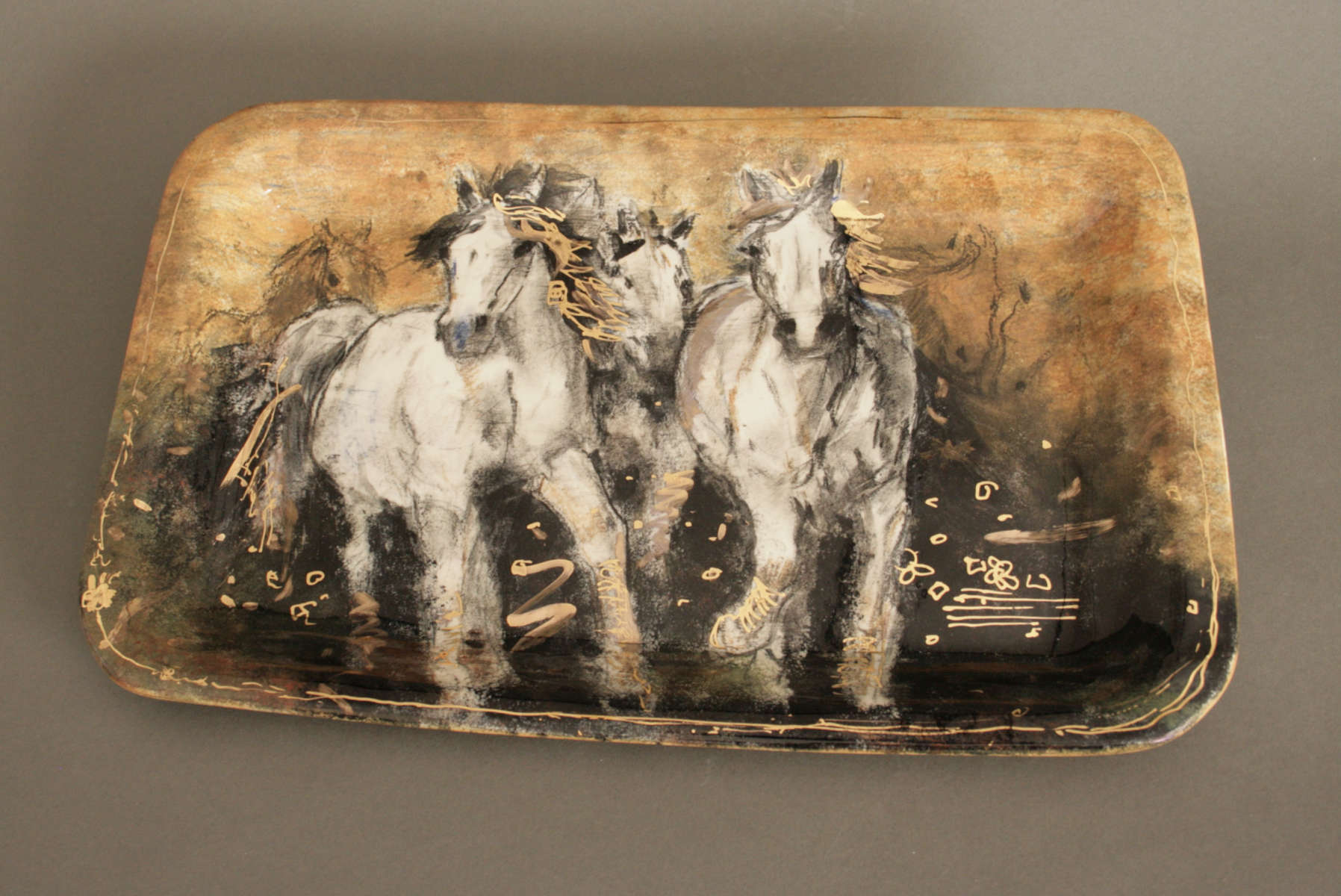 Golden Gallop
16.5" x 11" x 1", $200.00 CAD
The subtly contrasting 22 karat gold line trim lends an artisanal finish to this collector piece.
If you're looking to inject your tableware collection with a striking accent, then this piece of dramatic ceramic art is just the right choice. Marrying the designer's penchant for fusing modern with traditional, this plate is a show stopper for serving food both indoors and al fresco meals.
Although the piece can be washed in the dishwasher occasionally, it is recommended to hand-wash it with a non-abrasive soft sponge in order to preserve the beauty and luster of the decoration. The piece is not microwave-safe due to the presence of precious materials.
If you would like more information about this piece or to purchase it please email me at kateesplen@gmail.com