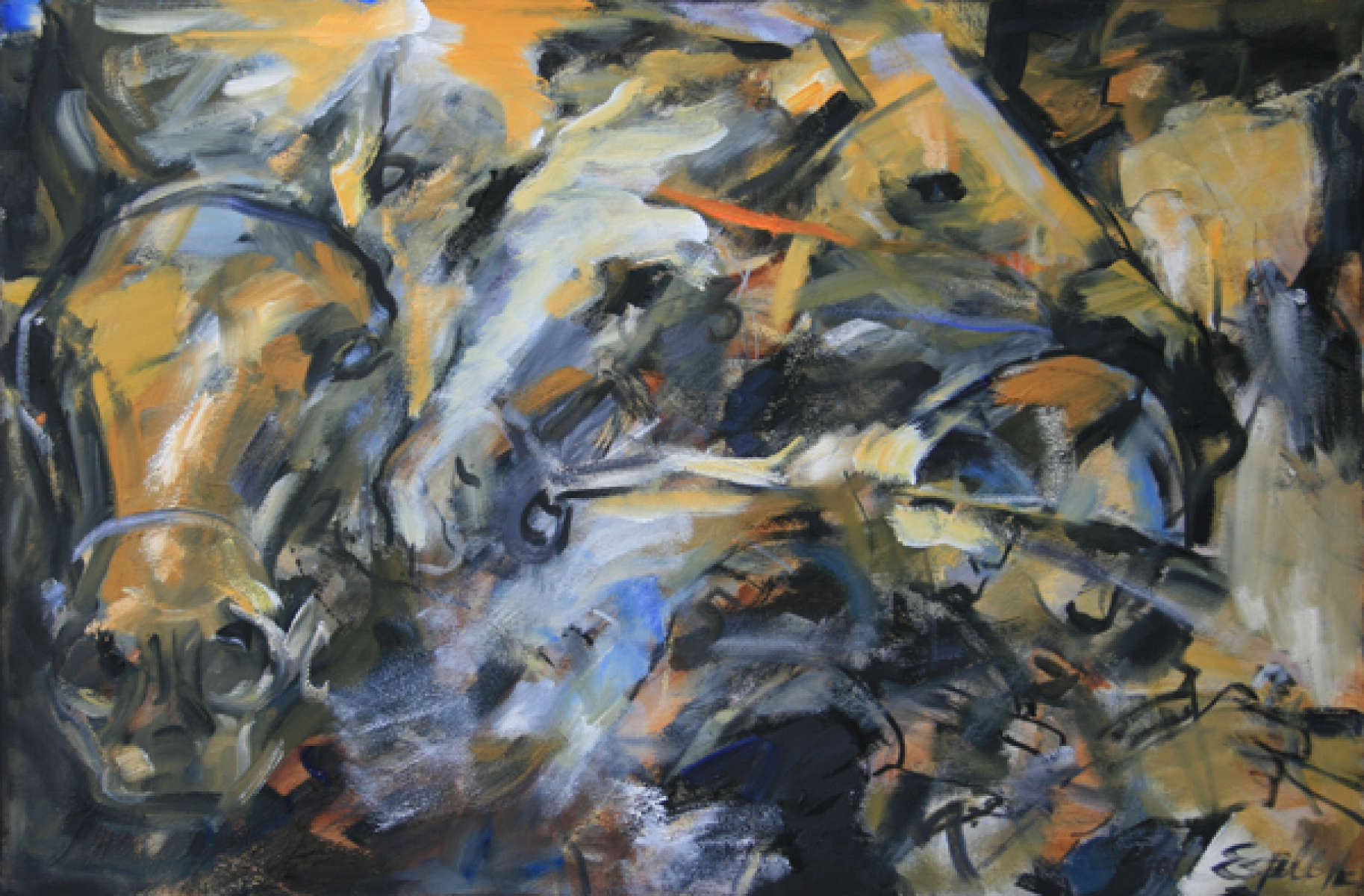 Starting Gate
Acrylic on canvas, 24" x 36" (unframed), $1,400.00 CAD
Thoroughbred race horses and jockeys keen to start the race vie for position in barely controlled chaos. The excitement behind the scenes is palpable.
Acrylic on gallery stretched canvas
If you would like more information about this piece or to purchase it please email me at kateesplen@gmail.com
Inspiration
The opportunity to visit thoroughbreds at the track and get to know them.